Welcome to Kiambu Institute of Science and Technology (KIST)
Thank you for visiting the KIST website and your interest to partner with us.
---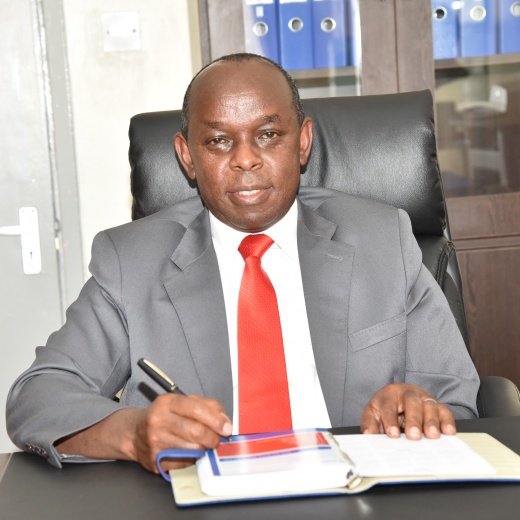 KIST PRINCIPAL
Kiambu Institute of Science and Technology (KIST) is a tertiary Institution established in 1973 and is mandated and fully accredited by the Technical Vocational Education and Training Authority (TVETA), Ministry of Education to provide training in Technical, Vocational Education and Training (TVET) in various courses at Diploma, Craft and Artisan levels. Over the years since inception, we have continued to make great strides and are ever grateful to all who have been part of our journey. The Institute has witnessed growth in academic programmes, student enrolment, staffing, physical facilities as well as in extra-curricular activities.
---
KIST academic programmes are classified under eight (8) academic departments namely: Applied Sciences; Baking Technology; Building & Civil Engineering; Business, Entrepreneurship and Social Studies; Computer Studies & ICT; Electrical & Electronics Engineering; Hospitality and Industrial Mechatronics, all geared towards equipping trainees with marketable skills that contribute to their socio-economic development and that of the country at large. These programmes are supported by quality facilities and qualified faculty to guarantee that our vision to excel in TVET is realized.
KIST continues to provide quality training as is embedded in our vision and mission statements which has led to the supply of TVET graduates who contribute to the economic growth of this country. To adequately prepare students for the dynamic labour market, KIST has established meaningful links with leading organizations and industrial partners, who provide relevant input in regard to the market/industry needs.
---
We are always on a path of continuous improvement focusing on:
Integrity - observe honesty, reliability and strong moral principles in service delivery.
Accountability - make decisions that positively influence the realization of its mandate.
Equity - provide services to all people without discrimination.
Partnerships - value and strengthen collaborations with stakeholders in achieving the best possible outcomes
Quality - regularly review performance to continually improve service delivery
Gender sensitivity - treat male or female clients in a way that they will want to continue to seek our services and carry out the health behaviors advocated by the service
Concern for persons with disability - inclusiveness and concern for those with physical, mental, intellectual or sensory impairments.
Creativity - strive to encourage creativity through research and innovation.
KIST takes cognizance of the needs of future employers by giving the trainees hands-on training in their particular trade areas. KIST continues to play a crucial part in the contribution needed to propel this country forward and more so towards the realization of vision 2030.
I am proud to observe that KIST has a strong diverse workforce committed to providing quality education and training and an enabling environment for excellent academic performance. If you are an ambitious person who seeks a challenge and is eager to discover knowledge that will help make a difference in your life, your community and in the world, then this is the place for you.
I welcome you to KIST!
Principal/Secretary BOG